3MT: Upgrade your research communication skills and have fun doing it
All AU PhD students are invited to apply to participate in the upcoming annual Three Minute thesis (3MT) competition on 13 March 2024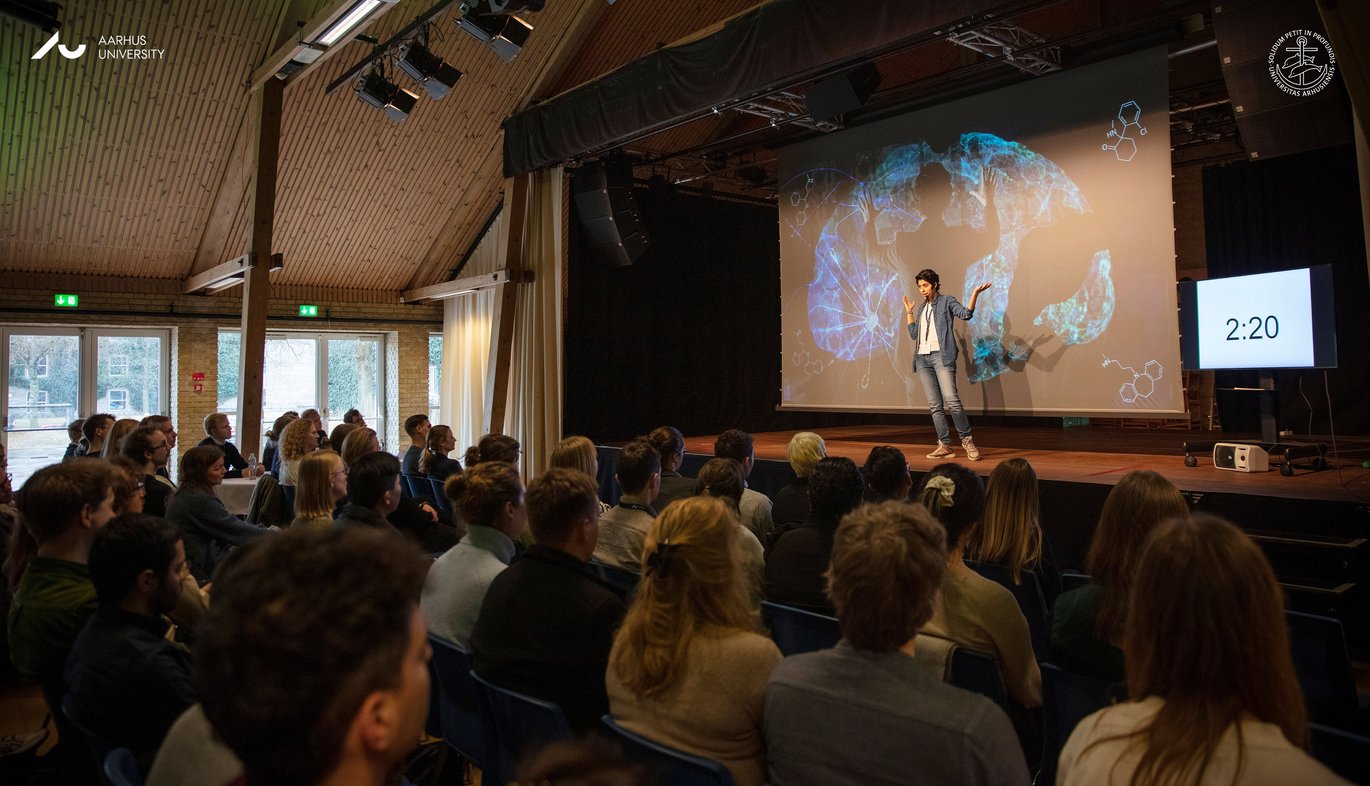 The graduate schools at Aarhus University invite all PhD students to apply to participate in the annual 3MT (Three Minute Thesis) competition. Are you a PhD student interested in upgrading your research communication skills? Then check this out!
The challenge is simple: present your research in just three minutes with just one slide – for an audience of non-specialists.
If you think that sounds like a fun, challenging and valuable experience, you can apply to participate in the upcoming competition, which will take place on 13 March 2024 at Stakladen on the main AU campus in Aarhus.
All participating PhD students will get professional coaching and feedback on communication, body language, public speaking and other 3MT skills to help you get your message across on stage.
In addition to dramatically improved communication skills, the winner of the AU 3MT competition will receive a 35,000 DKK travel stipend. The winner also gets a chance to become one of the three finalists in the international Coimbra Final along with PhD students from more than 35 European universities. The audience will also get a chance to vote for a People's Choice Award.
You can read all the details about the competition, requirements and the application process on the website: www.phd.au.dk/3mt.
The competition will take place in English. The application deadline is 26 January 2024.