Career fair for PhD students and postdocs at Aarhus University
AU Career PhD & JR is hosting the annual PhD Career Day on 27 April 2023. Get the chance to engage with up to 25 companies and organizations.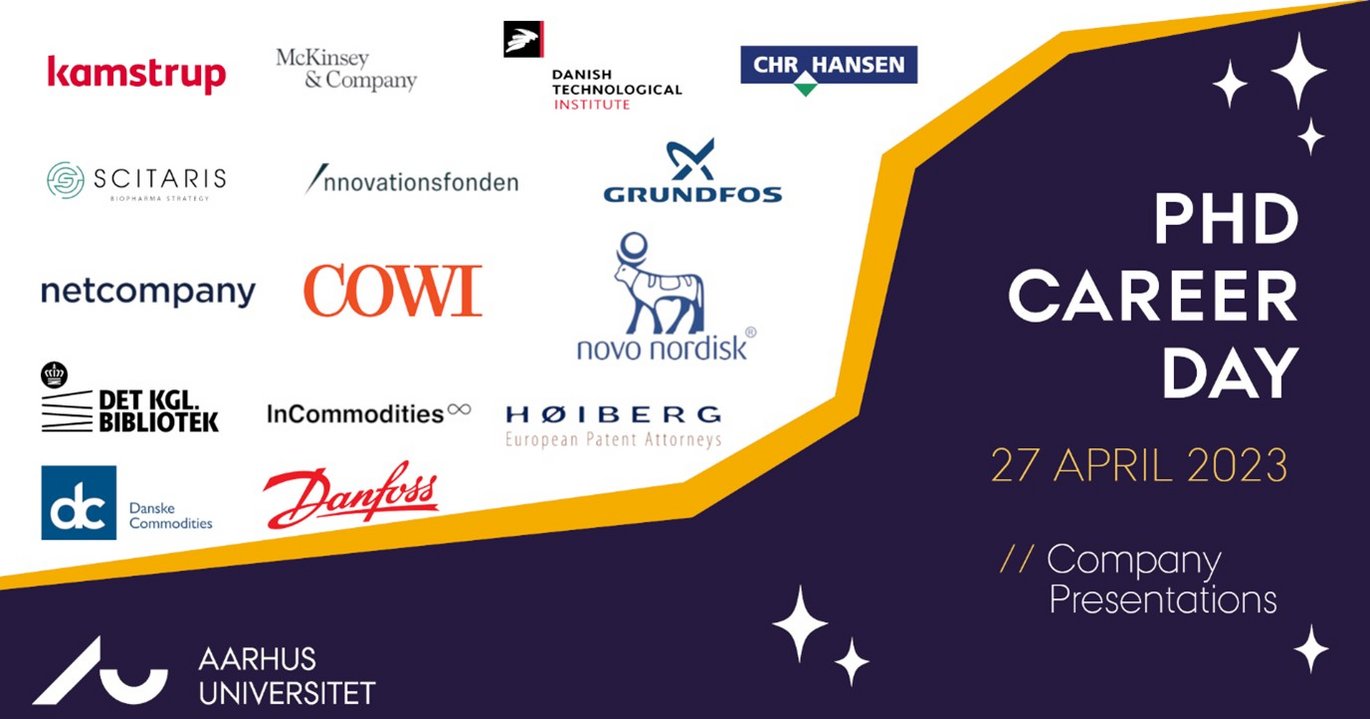 AU Career PhD & JR's annual PhD Career Day takes place 27 April in Stakladen, Aarhus University.
Here you can learn about the recruitment process in our recruitment panel session, and you can learn about your career prospects by meeting company representatives face-to-face and get an understanding of what the companies stand for and look for. 20+ companies are joining the career fair representing different sectors and looking for different kinds of profiles.